Make a date with your wellbeing
Meeting Your Needs 

Upon arrival at Chi, The Spa, the receptionist will conduct a brief consultation to determine your elemental sign and ensure that you undergo the treatments that suit your needs. Please inform the receptionist of pregnancy or any health issues. 
 
Reservations 

Advanced booking prior to the intended treatment time is recommended. Please call, email or visit Chi, The Spa if you wish to discuss a personalised treatment. 
Late Arrivals 

In the event that you arrive late, the spa will endeavour to conduct your full treatment. However, please note that the treatment may need to be shortened if there is another booking immediately after it.   
 
Preparing for Your Treatment 

For ladies, no preparation is necessary. Simply turn up and enjoy.
For gentlemen, we recommend shaving prior to having a facial for maximum comfort and to benefit the skin. Comfortable disposable shorts are provided for treatments, body scrubs and wraps.  
  
Children 

To maintain the peaceful environment, children under 16 years are not permitted inside the spa. 

Cancellation 

In consideration of other spa guests, as your treatment requires that facilities be reserved, CHI requests a minimum of 12 hours' notice if you are unable to keep your appointment. Please call our spa receptionist. They will be happy to help you reschedule. No-shows or appointments cancelled within 12 hours of the scheduled treatment time will incur a 100% cancellation fee. 
Facilities  
Chi, The Spa provides private baths and steam saunas in four out of its six treatment rooms. Enjoy your private space and indulge in the spa experience.
 
Privacy 

Your privacy will be protected at all times. Your therapist will leave you to change in private. Throughout all treatments, you will be draped in towels to cover all parts of your body that are not being worked on. 
 
Your Comfort – Do Let Us Know 

Although we try to anticipate your needs, a spa is a very individual experience. Please let your therapist know if there is any way they can improve your treatment or comfort, such as using heavier or lighter massage pressure, providing extra towels or adjusting the sound and lighting levels, etc. We appreciate your feedback and encourage you to fill in the guest questionnaire following your treatment.  

Spa Etiquette  

Smoking is strictly prohibited within the facility.
We provide our guests with an environment of serenity and relaxation.
Please turn off your mobile devices.  
Contact Information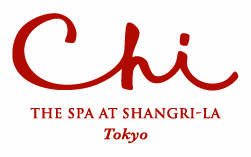 Book Now