Make a date with our professionals
For events inquiries, please contact [email protected].
With our 1,800 capacity Grand Ballroom – the competitive of its kind in the city – as well as function rooms featuring the latest audiovisual and conferencing equipment, events at Shangri-La Wuhan offer quality, professional services.
Experience It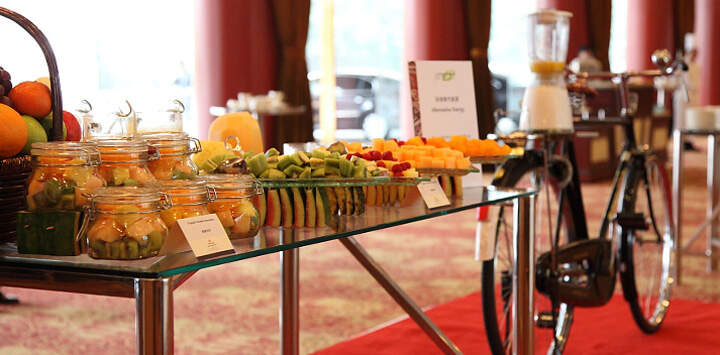 Experience It
Shangri-La Wuhan has long been committed to social responsibility. 
We love to help customise meetings and events that provide uniquely themed experiences of interest to you.
From executive meetings to conferences and general assemblies, we can complement your working schedules through a variety of eco-friendly activities, including:
Seasonal and representative selections of beautifully made products during tea break, such as lotus nuts and water caltrop in summer or lotus nuts sweet soup and osmanthus sticky rice lotus root in winter.
A social hour getting to know the children from our Embrace project. Visit Aixin Rehabilitation Centre and participate in our long-term sustainable projects through education and health programmes to develop the centre's facilities.
Call us at (86 27) 8580 6868 extension 6320 or email [email protected] for more details.