Hotel in Kota Kinabalu, Malaysia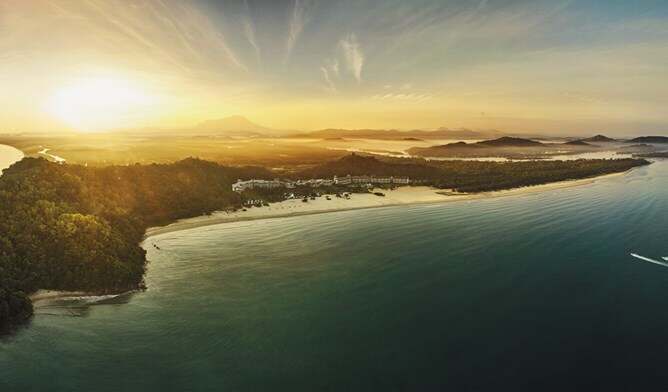 Create memories at this 400-acre beach resort with a 3 km private beach, an 18-hole golf course and a 64-acre forest reserve. Enjoy luxurious stays with views of the sea and sunset or indulge in over 60 activities at the resort.
ADD:
Pantai Dalit, PO Box 600, Tuaran, Kota Kinabalu, Sabah, 89208 Malaysia
From
USD 165
MYR 702
Average per night
Book Now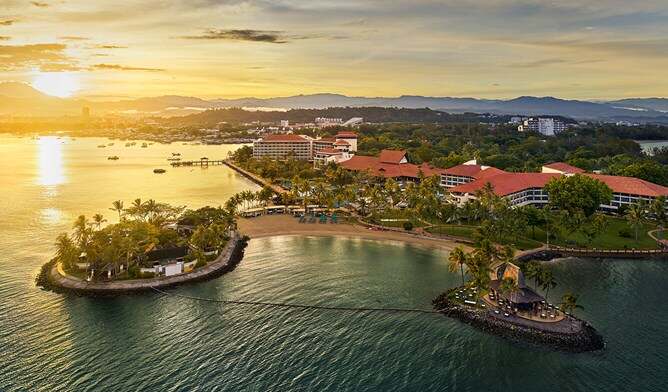 With a private, white-sandy beach, gorgeous views of sparkling coral islands and legendary service, Shangri-La Tanjung Aru, Kota Kinabalu, offers the splendid serenity of a secluded luxury resort, just 10 minutes from the centre of downtown Kota Kinabalu.
ADD:
No. 20 Jalan Aru, Tanjung Aru, Kota Kinabalu, Sabah 88100 Malaysia
From
USD 193
MYR 819
Average per night
Book Now