Hotel in Harbin, Mainland China
Located on the banks of the picturesque Songhua River, Shangri-La Hotel, Harbin, is a stylish international five-star hotel in charming Harbin city. Lavish accommodation and elegant dining options are complemented by world-renowned Shangri-La hospitality, ensuring a luxurious and enjoyable stay at this serene sanctuary.
ADD:
555 You Yi Road, Harbin 150018 China
From
USD 93
CNY 600
Average per night
Book Now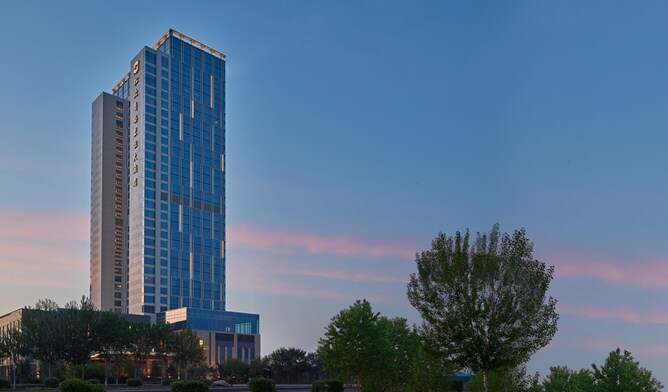 On the northern bank of the Songhua River, Songbei Shangri-La, Harbin is the base for business and leisure travel. Guests are only a few minutes' drive from many of the city's famous attractions, such as Ice & Snow World, Sun Island Garden and the Harbin Opera House.
ADD:
No. 1 Songbei Avenue, Songbei District, Harbin 150028 China
From
USD 93
CNY 600
Average per night
Book Now