Balance work and recreation
For events inquiries, please contact [email protected].
With a total of 3,151 sqm of conference space, the resort offers multiple versatile event spaces, with a full range of modern audiovisual equipment.
Experience It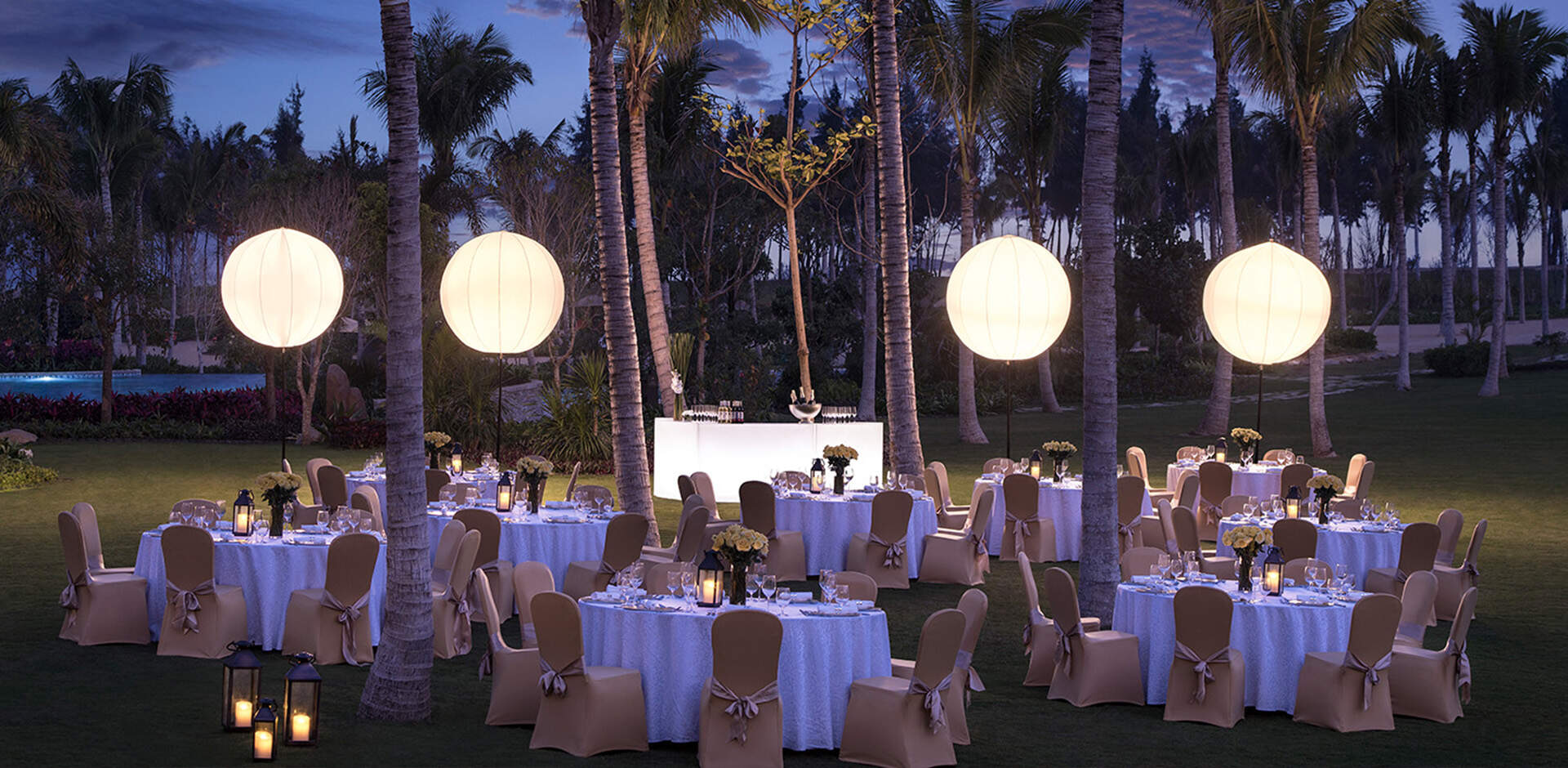 Experience It
Shangri-La's Sanya Resort & Spa, Hainan has long been committed to social responsibility.
We love to help customize meetings and events that have uniquely themed experiences of interest to you.
From executive meetings to conferences and general assemblies, we can complement your working schedules with a variety of eco-friendly activities, including:
Eco-friendly coffee breaks and meals featuring sustainable seafood and locally sourced dishes
Energizing activities, such as stretching in our recreation facilities, jogging around our nature trail or taking a short walk to the Viewing Deck for sunrise yoga
A Sense of Place spa treatment at Chi, The Spa to unwind and reward yourself
Call us on (86 898) 8875 8888 ext. 6345 or send an email to [email protected] for more details.