Unique Destination Events
Throw a party with a purpose
Our professionally organized, pre-arranged theme parties are the easy way to create a memorable experience for your event. To complement each theme, you may choose menus that are specially tailored to your guests' needs and preferences.
Contact us at (60 88) 327 888 for more details.
Borneo Rainforest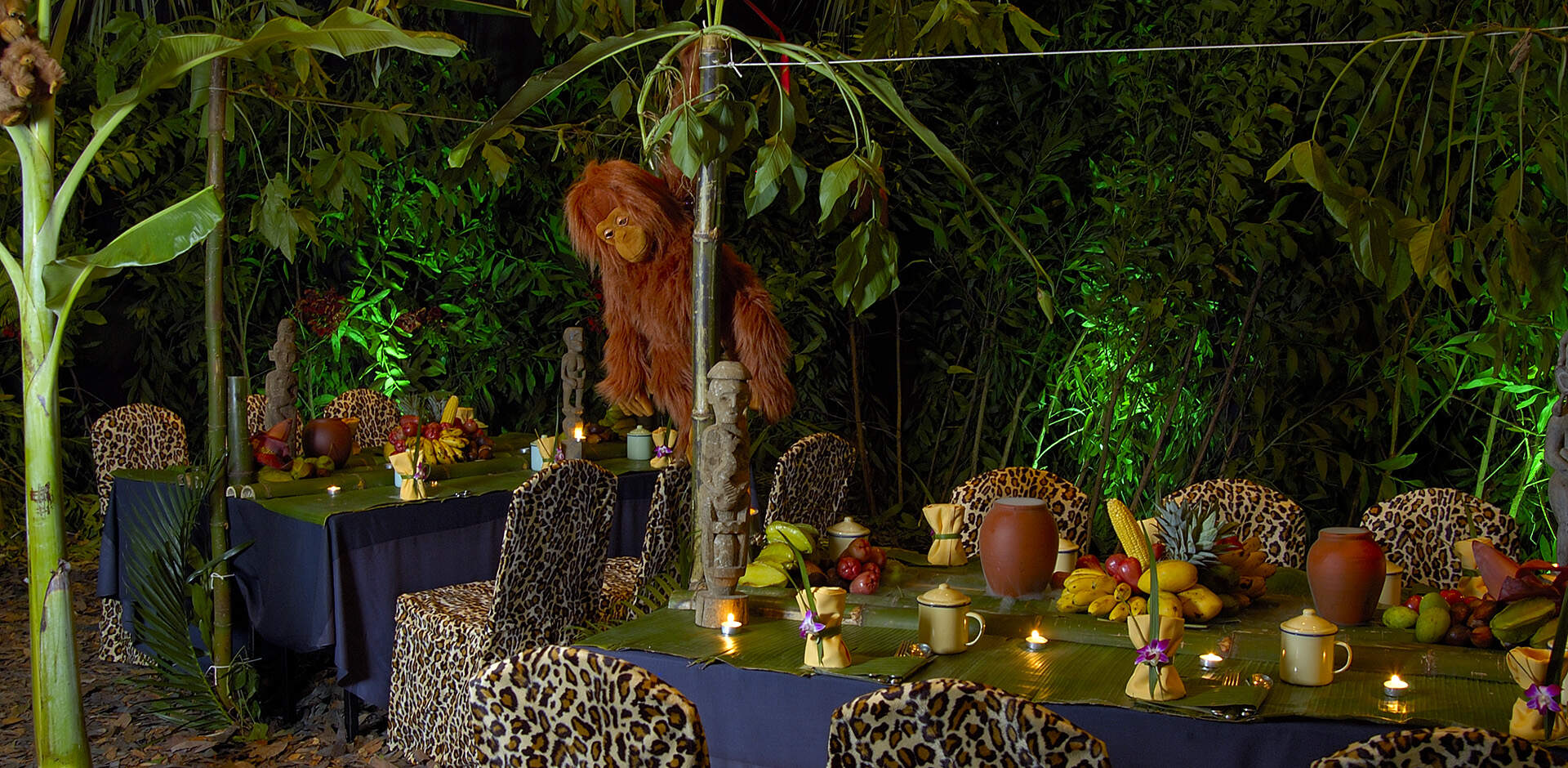 Borneo Rainforest
Borneo's warm welcome comes alive in this jungle-inspired theme complete with the appealing scent of nature. Draped in lush foliage and a leafy carpet of cool and earthy under tones, this elaborate theme allows guests to experience the beauty of one of the world's oldest rainforests in a cool and comfortable environment. Menus are customisable to tickle taste buds and encourage conversation with an array of local and Malaysian favourites and organisers can set the mood for fun and excitement with a captivating cultural performance by the natives of Borneo.
Sabah Harvest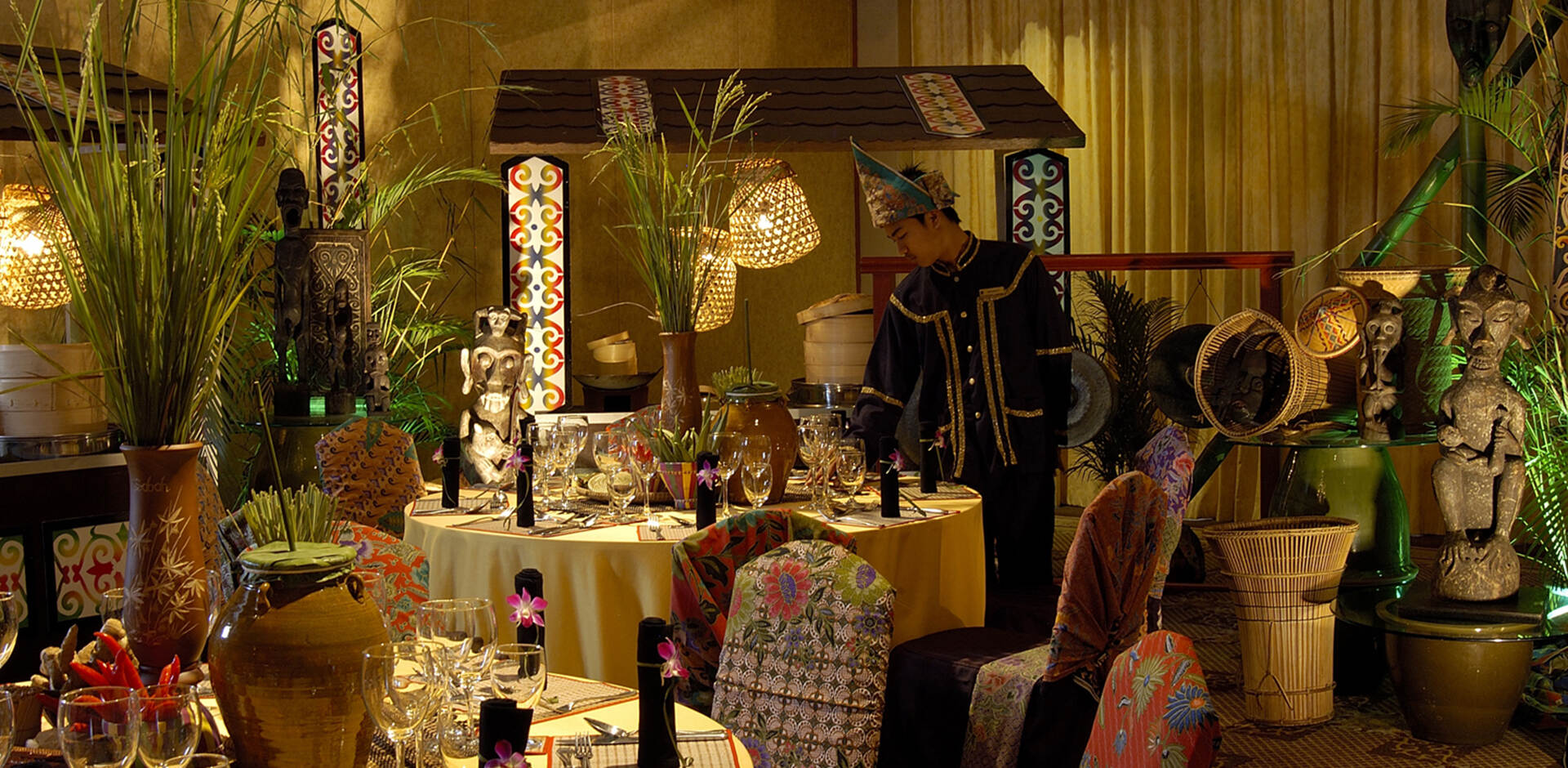 Sabah Harvest
As the sun sets, step into a world of culture and colour with "Sabah Harvest". Commemorate Sabah's rich and diverse cultural heritage with this kaleidoscope display of sights and sounds from 34 different ethnic groups. The hall is converted into a showcase of Sabahan's proud heritage. Have a sneak peak into the colourful 'tamus', experience the leisurely lifestyles of the Sabahan villages, the land's treasures and be thrilled by the highly charged live cultural performances. Lift the spirits and excite the senses!