Unique Destination Events
Throw a party with a purpose
Our professionally organized, pre-arranged theme parties are the enjoyable way to create a memorable experience for any occasion. Menus can be specially tailored to your guests' preferences.
Pirate Night Theme Dinner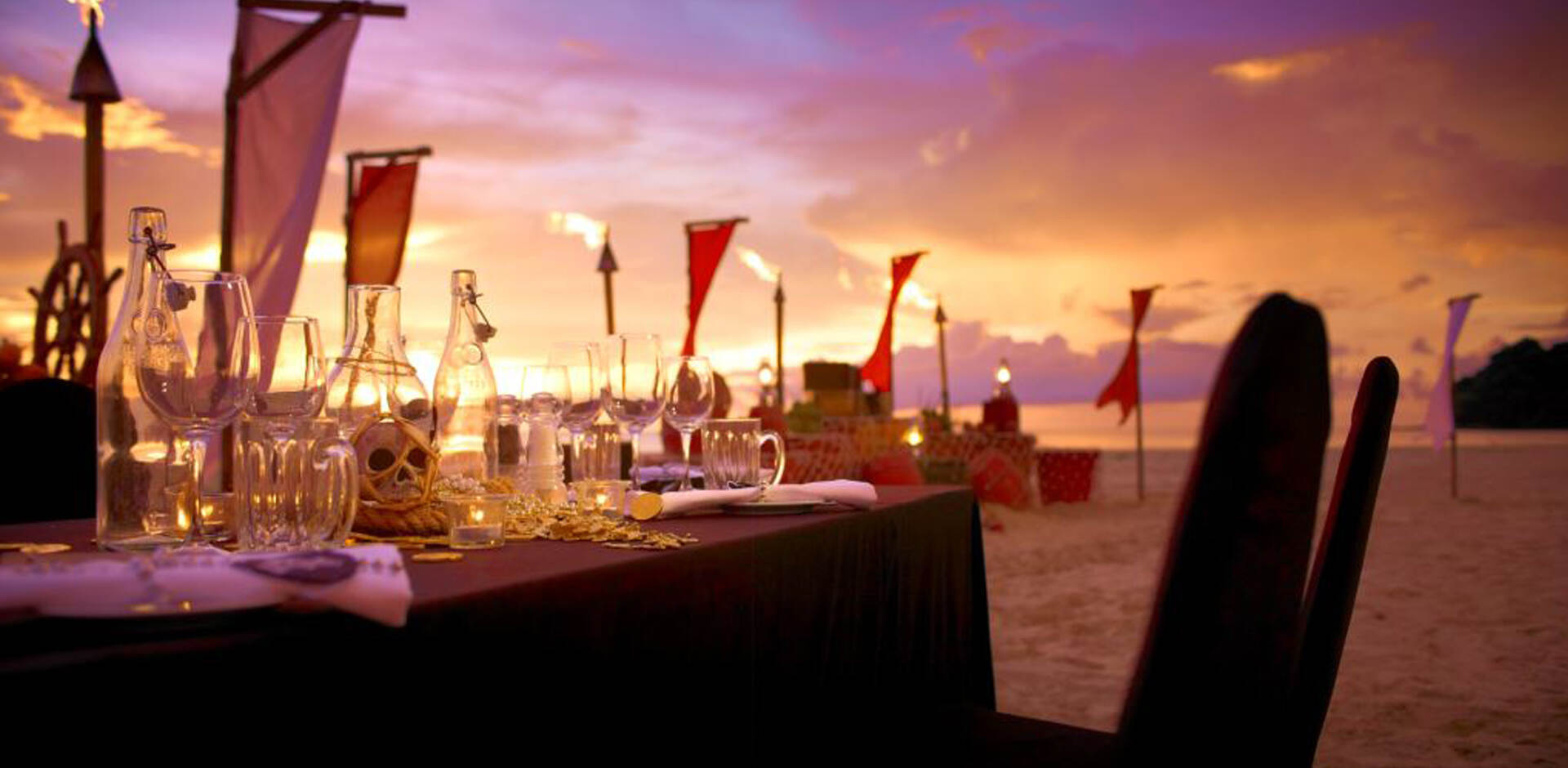 Pirate Night Theme Dinner
Get dressed up in swash-buckling pirate-wear with eye patches, head scarves and swords. It's all hands on deck as you cross the gangplank into a bygone era when pirates roamed the high seas to pillage and plunder. A motley ship's crew waits upon guests while they dine on a lavish bounty of the day's catch. There's plenty of ribaldry as the crew contrive numerous games to test your pirate skills.
Sabah Harvest
Sabah Harvest
Celebrate Sabah's rich and diverse cultural heritage with this kaleidoscopic display of sights and sounds from 32 different ethnic groups.
Take a sneak peek into the colourful tamus (local trade fairs) and experience the leisurely lifestyle of the Sabahan Village. A highly charged 'live' cultural performance will thrill you with its energy and vibrancy.
Survivor Night Theme Dinner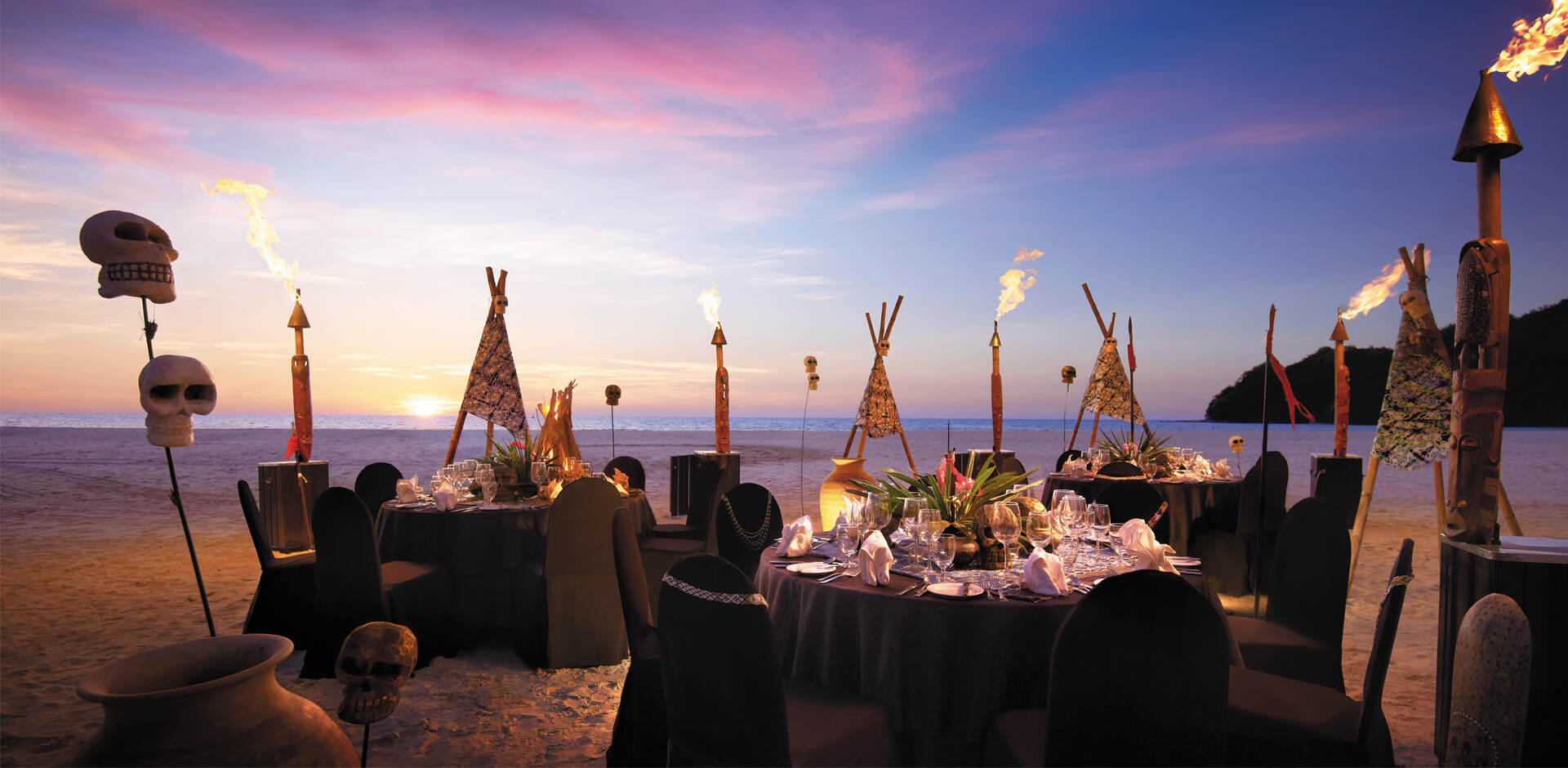 Survivor Night Theme Dinner
Play team challenges while you enjoy a sumptuous buffet dinner inspired by tribal clans and ancient legends. Watch a huge bonfire cast shadows around you, as the heart-thumping beats of drums pulse through the quiet night. It's Survivor, Shangri-La Rasa Ria Resort-style.