Make a date with our professionals
For events inquiries, please contact [email protected].
Home to a spacious ballroom, capable of accommodating up to approximately 2,000 people, and numerous elegant function rooms, Shangri-La Guilin, offers a grand, versatile setting for all kinds of meetings.
Built-in screen
Signage display unit
Teleconferencing
Simultaneous translation system available upon request
Slide, overhead and LCD projectors
Wireless broadband Internet access
Experience It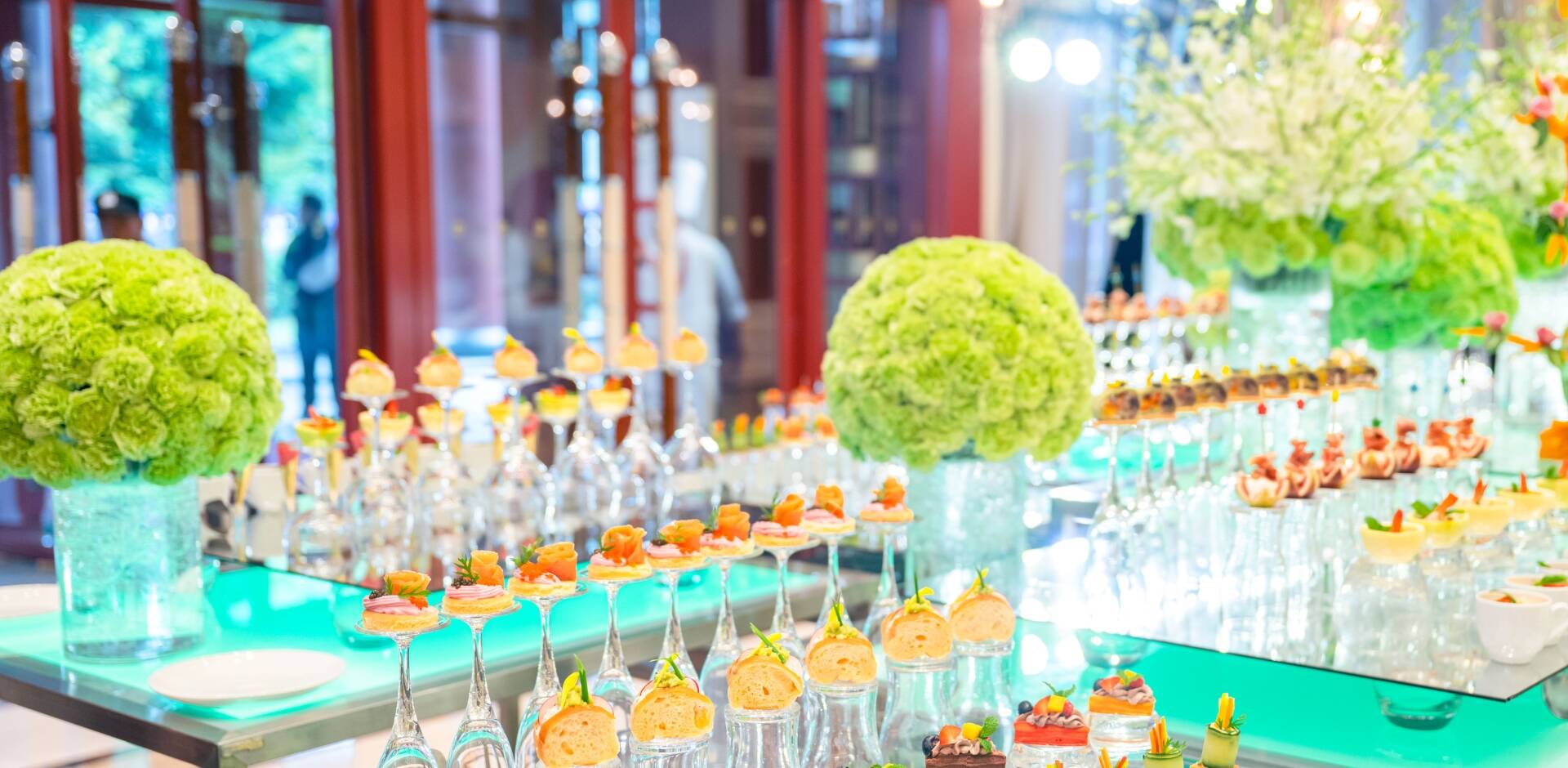 Experience It
Shangri-La Guilin has long been committed to social responsibility. Our team endeavors to help customise meetings and events to incorporate uniquely-themed experiences of interest to you.
We are offering a great opportunity for all your delegates to take part in two possible themed breaks where they can team build or socialise with one another whilst taking a break from their conference or meeting. Enjoy the beautiful environment of the city of Guilin and Shangri-La Guilin.
Whether it is an executive meeting, conference or incentive programme, we can complement your working schedules through a variety of eco-friendly activities including:
"Go Green" Organic Garden Break: At Shangri-La Guilin, our outdoor Organic Garden is not only the stage and backdrop for a "Go Green"-themed coffee break, you and your colleagues or clients can go one step further and enjoy the satisfying experience of planting and growing something. Whichever season of the year that you plan to hold your meeting, the hotel can provide an area of the Garden for your guests to plant the ideal crop, whether it is an herb or produce.

As a reward for their work, your guests will enjoy a sumptuous coffee break, featuring healthy and wholesome snacks, with some items even made from ingredients from the Garden. It will be a fun, energetic and rewarding activity to enrich your meeting in the beautiful outdoors of the city of Guilin.
Morning walk (or Breakfast) in the famous Guilin Karst Mountain. Guilin is famous for the Li River and Karst Mountains, and conveniently located opposite the hotel is Dei Cai Mountain. As part of your meeting, why not take advantage of the hotel's special location and create an unforgettable experience for your guests. After an early morning 30-45-minute walk to the viewing point of the mountain, guests can enjoy a panoramic view of Guilin city, Li River and surrounding mountains (Optional: Gourmet breakfast box can be arranged).
Call us at (86 773) 269 8888 or email [email protected] for more details.