Unique Destination Events
Throw a party with a purpose
Our professionally organised, prearranged themed parties are an easy way to create a memorable experience for your guests. To complement each theme, you may choose menus that are specially tailored to your guests' needs and preferences. Contact us at (8610) 6505 2299 ext. 6313 for more details.
Ball on the wall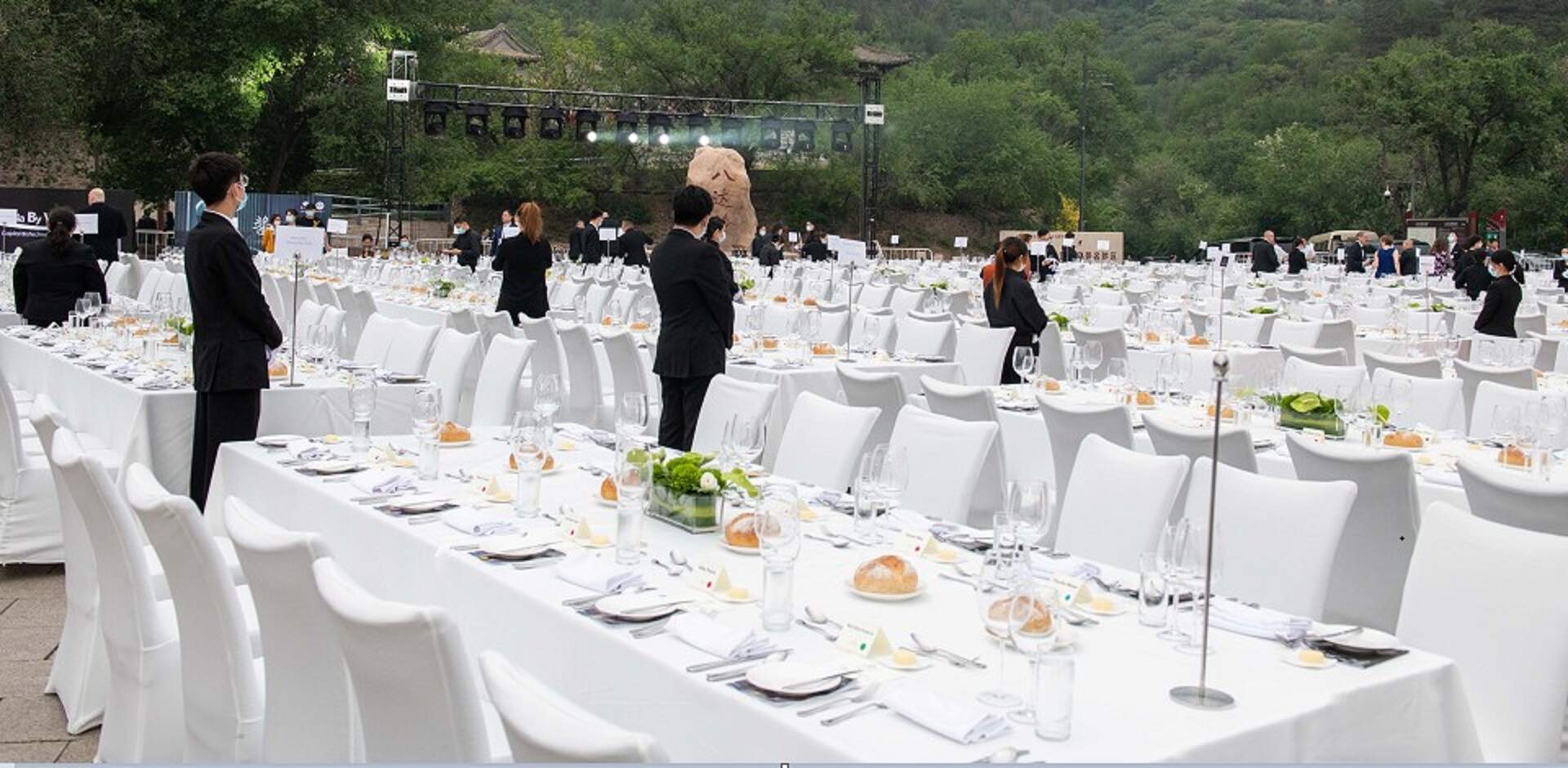 Ball on the wall
China World Summit Wing, Beijing has catered the Ball on the Wall with 700 attendees.
1,800 ㎡ banquet space in the open-air
60 Tables of stunning 4-course dinner
31 hours setting up and service
300 staff and management team
Collaborating with innovation to achieve a successful event. We can make it happen!